Pool Trends for Summer 2022
Temperatures are continuing to rise in Texas, meaning that homeowners and property owners alike are looking into various pool options to cool down. From designing a brand new pool to installing interesting features, your clients are looking to you for help with all their pool needs. It is time to meet that demand! By browsing through the list below, you can stay up to date on the latest pool trends for summer 2022 in Texas.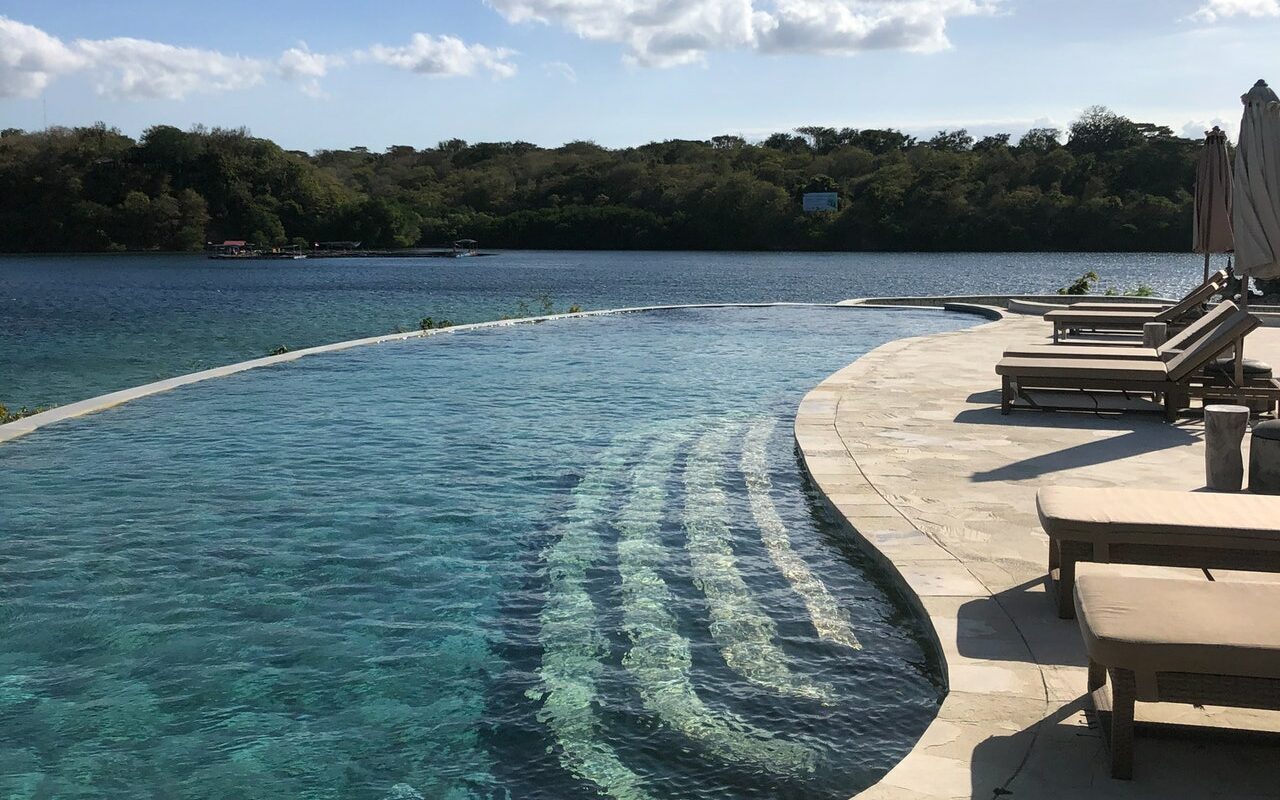 Saltwater Pools
While the installation for a saltwater pool is relatively the same, the hype surrounding a saltwater pool is much greater than a regular one. Why is a saltwater pool so popular? They actually cost less in chemical usage per year. Consumers appreciate that there is not a need to add in chlorine when you have a saltwater pool, keeping maintenance costs lower overall. Consumers don't have to worry about the smell of chlorine leaching into their hair or eyes. The saltwater, as well as the absence of harsher chemicals, is easier on the skin than a chlorinated pool. Industry experts suggest that the demand for saltwater pools steadily rises yearly, meaning the demand for saltwater pools for summer 2022 in Texas will be booming. Pool professionals should be prepared to meet almost daily for a saltwater pool consultation, as well as market it as a suggestion.
Mini Pools
Many homeowners that were previously lacking space for a pool just settled for not having one. However, mini pools or plunge pools offer consumers a way to still have access to a pool even if they have limited space. Mini pools open new doors for consumers that presumed they wouldn't be able to find the room for a pool. For this reason, industry experts are expecting the demand for these types of mini pools to climb in the 2022 summer season in Texas. While they are not designed for swimming, these pools are still a great way for cooling off. They are also predicted to be more popular since they are smaller in size, as they will be more affordable for property owners to purchase and build than a larger scale pool.
Tanning Ledges
Tanning ledges can also be referred to as a baja shelf and they are predicted to become quite a popular request for the 2022 summer season in Texas. Tanning ledges can be added into existing pools and are one of the most requested design elements for new constructions. Why? These shelves make getting into a pool a breeze, are shallow enough for a quick cool down, and can support multiple people. Industry pros report that these shelves are great additions to already established pools and will be gaining traction for Summer 2022.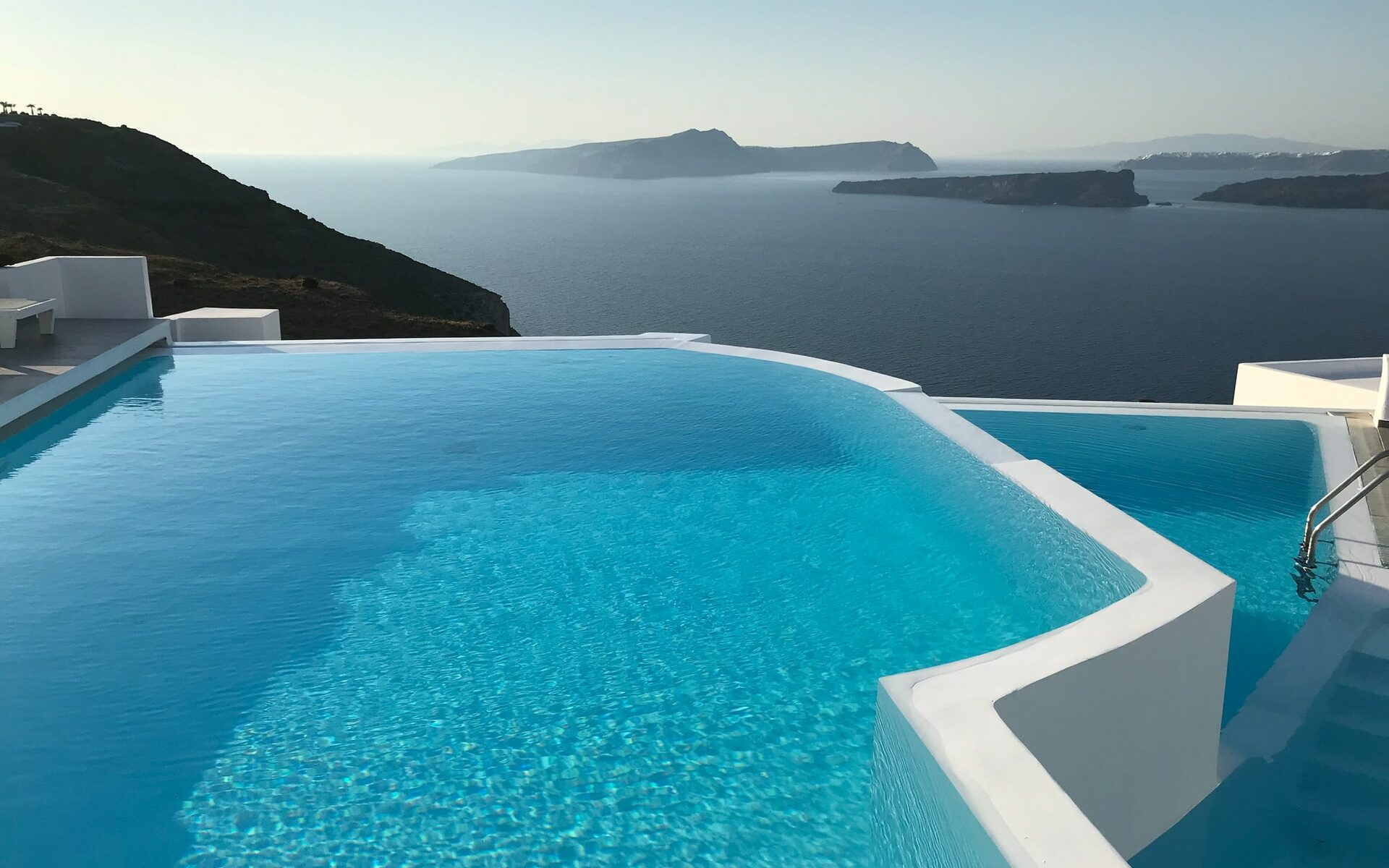 Infinity Pools
As we all know, infinity pools have always been sought after due to their unique design. With the rise of social media, infinity pools make the perfect backdrop for not only a backyard photoshoot, but also for residential buildings with a view. Infinity-style pools are also known as seamless pools. This is because the pool gives off the illusion that it is never ending. They are one of the most expensive to install pool options, becoming profitable for pool installation companies. According to top industry experts, infinity pool demand is expected to rise in 2022 in Texas.
LED Lighting
Lighting solutions are gaining ground as a popular pool trend for summer 2022 in Texas. Just the right amount of illumination can do wonders for a pool area, transforming it into an enchanting space or a nighttime oasis. Advancing technology, such as LED lighting solutions, offers consumers seemingly limitless options when it comes to customizable solutions. Consumers appreciate LED lighting for this reason, as well as the added benefit of safety that ample lighting provides. Guests and residents will be able to clearly see where they are at. These added design elements allow homeowners to host evening guests and create a more welcoming environment.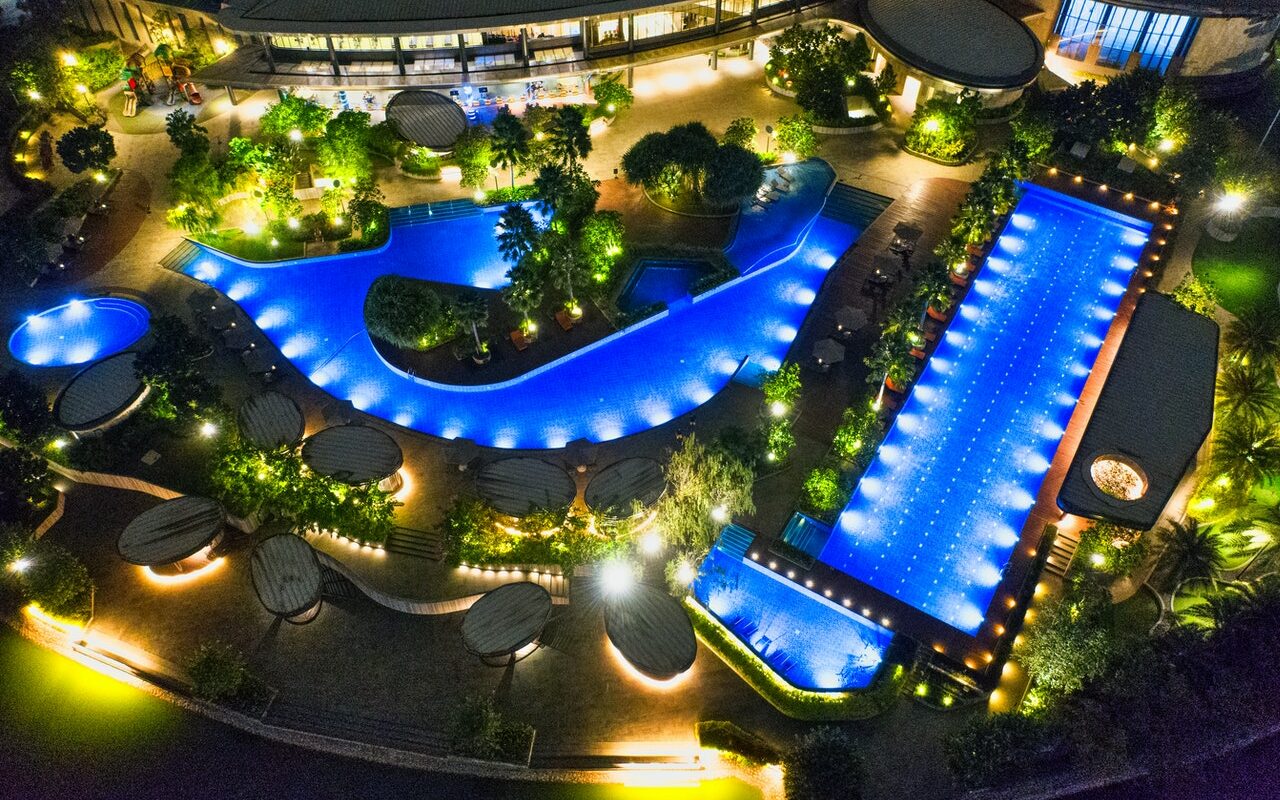 Natural Elements
A popular pool trend for summer 2022 in Texas is the incorporation of natural elements. Pools are often a safe haven and regarded as an oasis. They provide relaxing, calming, and social spaces. Many consumers are looking to bring natural elements into their pool to help instill a feeling of tranquility and aid in relaxation. This could include the addition of plants, rocks, or even water features. Upon first glance, these types of pools might appear more like a pond. However, everything added is able to survive in this type of environment and the pool will still be safe to swim in. These types of pools that have added natural elements generally are for an audience that want a less artificial looking pool and one that blends in more with the landscape of their yard.
Water Curtains
Water curtains are sometimes also referred to as rain curtains. They are hallmarked by water cascading down gently in the form of a curtain. These elements can be added into an existing pool or constructed with a new build. Consumers love water curtains, as they add an interesting visual element and a touch of tranquility to the pool area. Rain curtains can even be constructed to have an open area behind them. This gives them an added element of fun that can be incorporated into a pool. Water curtains are softer than a full waterfall, which might be more appealing to clients that would rather have an area that is calming. For these reasons, water curtains are projected by industry experts to be rising in demand for summer 2022.
Dark Interior Color
Typically, the interior color of a pool is a lighter hue. But, newer pool owners are ditching the baby blue interiors for a stark contrast; darker colors. Dark grays and even black interiors are climbing the charts for this year, gaining in popularity among residential property owners and homeowners alike. Why are these becoming more and more popular? Consumers are leaning towards giving their pools more of a lagoon feel. The darker shades also make smaller pools look larger and deeper. One of the most appealing parts of a darker interior color for consumers is that it helps hold in heat, allowing a pool to heat up more quickly.
Architectural Pools
Architectural pools, or geometric pools, are known for having straight clean lines that compliment the architecture of a home or other building. Homeowners and property owners alike appreciate architectural pools as they are often an extension of an existing building and add to an overall cohesive look. In order to accomplish an architectural pool, you will need to have an eye for design and the proper materials to get exactly what the client is envisioning. You will not want the design of the pool to clash with the design of the building. This pool trend is on the rise for summer 2022 in Texas, as many home owners seek to increase their property value.
The temperatures are soaring! Your clients are looking for a way to cool down and you need to be able to provide just what they are looking for. Whether you're helping a client install a new pool or renovate an existing pool, integrating these trends into your marketing strategy can help you meet the demands for summer 2022 in Texas.